Herbalife Distributor Tips
HBLherbs

is all about herbal nutrition solutions and Herbalife supplements. Articles tips, techniques and solutions. Get nutritional supplements for healthy living, aging, skin care, sports, and weight loss.

Here is where you can get Herbalife Distributor tips, techniques, news, articles and information for the Herbalife Independent Distributor. To become an Independent Herbalife Member click or tap here.
Related Articles
HBLherbs Goes Modular - with a new look and feel template. As with anything that gets old you have to get back into shape to be strong. When my friend came up with the 'Ultimate Modular Template' I had to see if it was a good fit for my site. Check it out.
---
Santa's Special Christmas Gift SBI -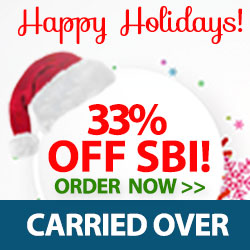 SBI Christmas Gift Special. The gift that keeps on giving. Imagine a gift that cann have return on investment, is fun, easy to use and can captivate an audience.
Site Build It! does all that and more. A collection of online business tools all in one place. Share your knowledge with everyone. Do your friends and family have a special knowledge? Give them the opportunity to share it and earn money. SBI Christmas Special
---
Award Winning Health & Diet Food Products -
Herbal Nutrition Solutions wins Health & Diet Food Products category for 2014 in Hazel Park, Michigan.
Thank you Hazel Park. How cool tis that my local comminity recognized my small business as the best of 2014.
Read all about it.
---
Introducing HBLherbs.com - Hi all, HBLherbs.com is coming. The time has come to update this website. Due to no lack of effort on my part HNS is slowing dying of old age. Can you believe it this website has existed since 2006 (8 years)?
That is a very long time in Internet years. Too long according to some so-called gurus. So, the time has come to move it to a new domain name (and add more cool apps). The new domain name HBLherbs.com more closely reflects the essence of this website.
Best Website Tools for Your Online Business Site Build It! -
Best website tools for building your own work at home online business. Learn all about Site Build It! The only all in one tools in one place home business builder. Work at home creating your own website and building your online business.
Site Build It! over-delivers quality online business tools all in one place. At SBI you get more than just a website builder and hosting. Included are built in tools that cost extra at other website builders.
SBI includes a newsletter, unlimited email accounts, a free blog, build your own forms, search erngine optimzer module and much more. SBIers make up the largest community of webmasters in the world. The help and get help support forums are there to help you solve any problem. It all starts with the "Action Guide" step by step instructions for beginners and experienced online business builders. Check it out Best Website Tools
---
Top 10 Herbalife Myths, Business Opportunity and Product Reviews - My top ten Herbalife myths. True or false questions and answers revealed. Business opportunity and products reviews.
Top 10 Herbalife Myths
Herbalife is expensive
Herbalife are second rate products
Herbalife does not work
Herbalife has side effects
Herbalife causes kidney failure
Herbalife is unbelievable
Herbalife is not in stores
Herbalife is not a good home business
Herbalife is not for athletes
Herbalife distributor is not a real job
Herbalife has been around for 33 years and in that time many myths and rumors have spread around. This article discusses the top ten myths. Interactive page allows you to participate with your own myths or rumors about Herbalife. Join in it will be fun!!!! Herbalife Myths
---
Herbalife International Online Application Goes World Wide. - The international Herbalife business opportunity just got easier. Herbalife International has recently expanded the online distributor application process. Until recently the online application was only offered in the U.S.A. As you can see from the image below the country selection pull down menu has been expanded. Now many countries are available to new business owners world wide.
---
Herbal Nutrition News and Site Build It! Wish You a Merry Christmas
Herbalife Business Startup Plan for 2011 -
The Herbalife Business Startup plan for 2010 will show you how to succeed at this work from home business opportunity. A lot of effort has resulted in a system we feel is the best approach for new online Herbalife business startups.
Herbalife is an excellent choice for a home based business opportunithy for many reasons. Credibility, quality products, established company, superior marketing plan, millions of customers, word wide recognition, global community, etc. The list goes on...
Herbalife allows, even encourages it's distributors to develop their own websites (unlike many other marketing companies). Because of this, an abundance of marketing material is readily available to it's distributors.
The HNS plan will show you how to use this resource wisely on the Internet. And how to apply it to your personal unique website... Read Full Article
Herbal Nutrition Network - Websites for Herbalife Distributors -
The Herbal Nutrition Network solves one of the challenges faced by Herbalife Independent Distributors which is creating and managing online sales through a personal retail website.
Customers expect all businesses to have a web presence, and Herbalife Distributors are no different. You have several options available, which will be discussed briefly in this article. Herbal Nutrition Network
---
First 72 Hours Herbalife Distributor 5 Steps to Business Building - The first 72 hours as a Herbalife Distributor. Follow 5 easy steps to make your first sale. Learn the use, wear, talk, learn and teach method to business building.
Herbal Nutrition Questions - Herbal nutrition questions and answers. A unique web 2.0 form to ask for, and receive herbal nutrition solutions.
Herbalife Distributor -
An Independent Herbalife Distributor is a home based business opportunity that offers residual income from one of the best multilevel marketing plans in the industry. Start your own home based business in the booming herbal nutrition industry. Read Full Article
---
New Herbalife Pricing Rule - The new Herbalife pricing rule for Independent distributors in the U.S. was released Jan. 15, 2009. Basically Herbalife has restricted advertizing of prices and pricing information from public facing media. Including but not limited to television, radio, Internet, newspapers, magazines, signage, flyers, etc.
It restricts the advertisement of prices, and also of "pricing information," which means any language related to pricing such as "special offer," "___ % off" and "free shipping". Read Full Article
Great News for former Herbalife Distributors -
Great News, you can start calling your former Distributors and let them know about the exciting Welcome Back Offer.
This offer begins now for a limited time and includes:
• Reinstatement of Distributorship - Free
• Reinstatement as a Senior Consultant with a automatic 30% discount on all orders

*These statements have not been evaluated by the Food and Drug Administration. This product is not intended to diagnose, treat, cure or prevent any disease.